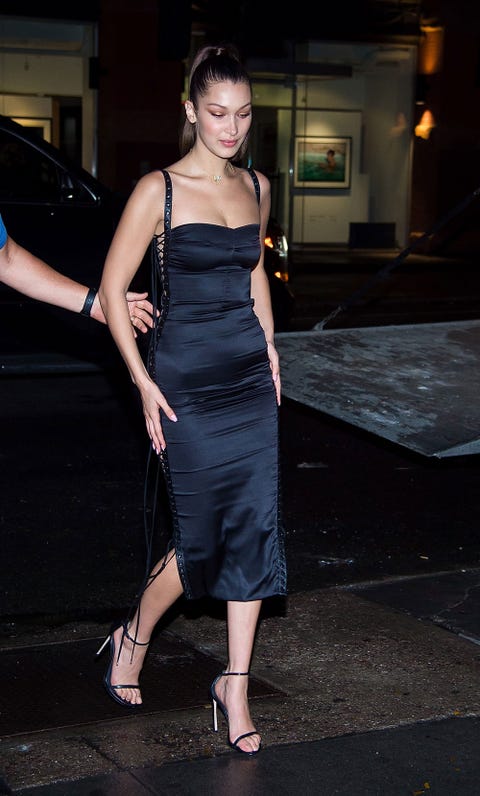 The Hadid sisters went 'out, out' last night in NYC to celebrate Bella's 21st birthday and true to form, their outfits were officially on point.
The birthday girl herself opted for our favourite 'out, out' outfit, the classic LBD. Except Bella's wasn't a hasty last minute ASOS order and instead was a Dolce & Gabbana bustier dress complete with lace up seams.
While most of us could only dream of looking that polished at our 21st booze ups (anyone else spend their special night clinging to the toilet bowl?), let's not forget older sister Gigi who took some inspiration from one of our favourite films for her outfit.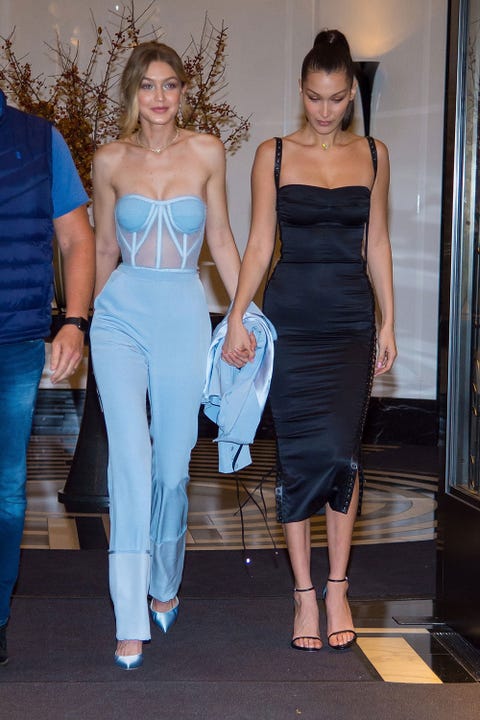 I'm pretty sure if Cinderella was remade for 2017, old Cinders would be rocking this exact baby blue outfit.
Sorry Bella babes, I know it's your birthday but I'm just a little bit obsessed with your sister's matchy, matchy baby blue vibes, paired with that sheer corset top. She literally looks like an IRL Disney Princess.
Luckily there is no sibling rivalry here and the supermodel duo left hand in hand. With a sisterly bond that strong, I'm sure Gigi was there to hold Bella's hair back later in the night…